Project: Construction Skills Centre & Technology Building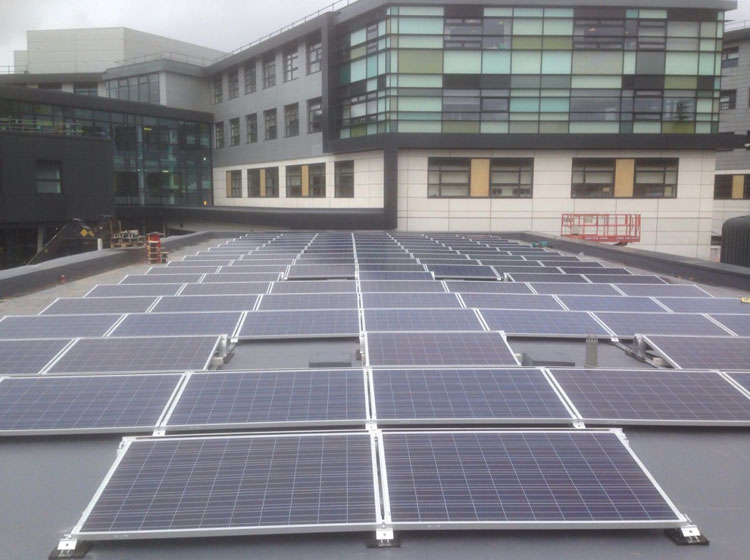 BREEAM Excellent Scheme design, test installation and commission for Construction Skills Centre & Technology Building
This project was for the delivery of a BREEAM Excellent Scheme to the Burnley College Campus.  This consisted of a phased installed of electrical & mechanical services, phase one to a new Construction Skills Centre and phase two to the Technology Building.  
The project was delivered on the busy campus with AES working in partnership with the College we coordinated the out-of-hours installation of incoming services (water, gas, electricity) and also interfaced the new buildings onto the existing systems (fire, CCTV, intruder, access control).
Full electrical installation design.
Full co-ordination of electrical services installation with Architectural, Structural, Mechanical and Public Health services.
Electrical Supply & Main Distribution.
Sub Main Distribution.
Surge Protection.
Electrical Containment Systems.
Earthing and Bonding.
Lightning Protection System.
Small Power.
Internal Lighting.
Self-test Emergency Lighting System.
External Lighting.
Fire Detection & Alarm System.
Intruder Alarm System.
CCTV System.
Access Control & Intercom System.
Roof mounted solar PV array.
Provision of all literature and evidence required for compliance with BREEAM Excellence.
Technology Centre – Roof Mounted Solar PV Array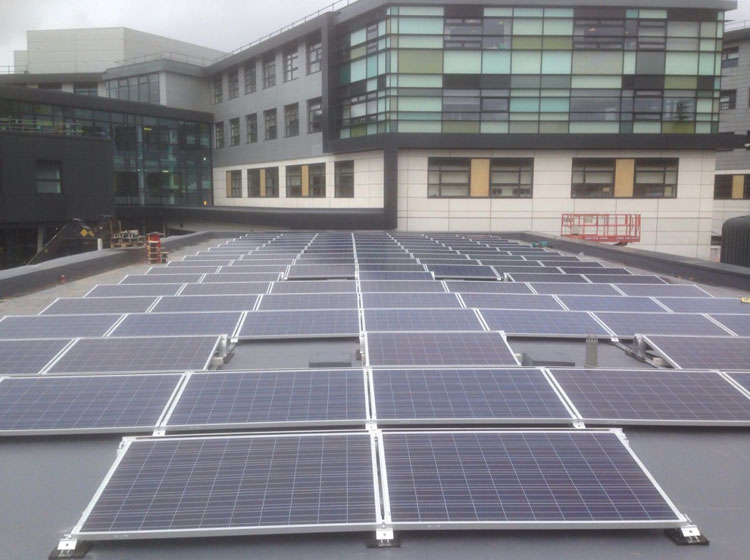 Construction Skill Centre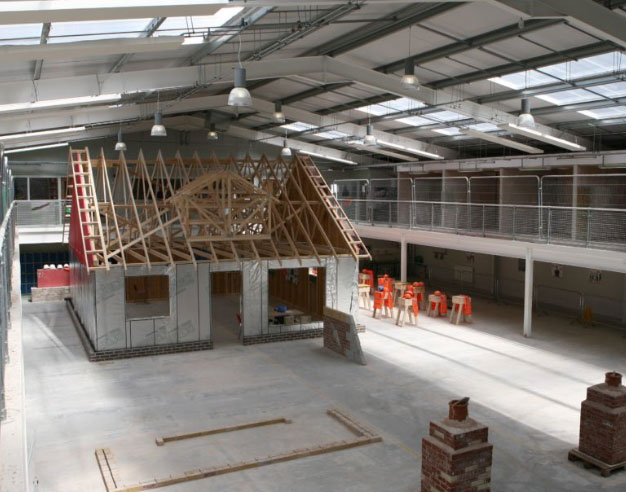 Technology Building – Internal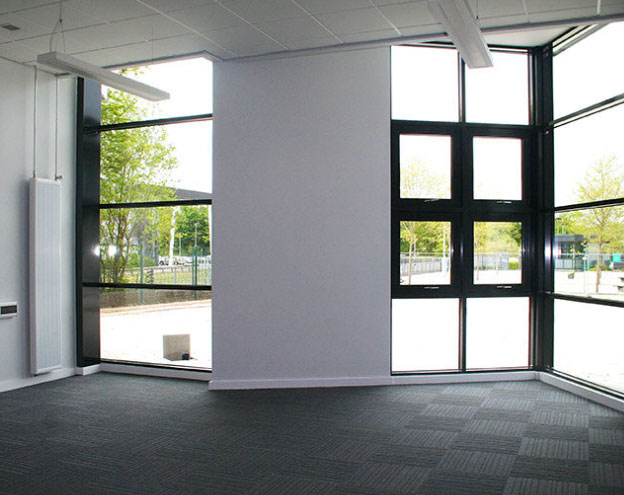 Technology Building – External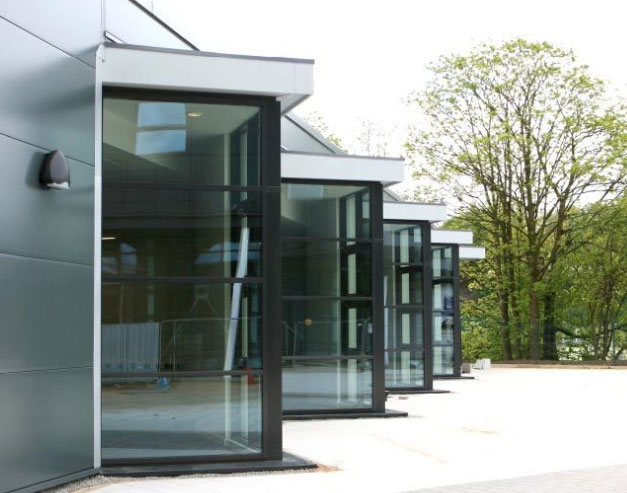 Looking for an Electrical Contractor for your next project?
Call us on (0161) 620 2689

or